Dolores Huerta Preparatory High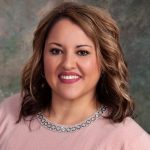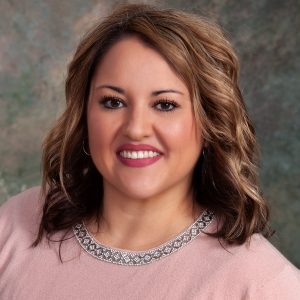 Dear Scorpion Parents and Students,
It is my privilege to serve as the Principal of Dolores Huerta Preparatory High. It is an honor to lead a school with a dedicated faculty, staff, and a amazing student body.
Having started my career in education teaching at CCA and DHPH, I truly feel like this is home; I am a Scorpion, where I am meant to be. I feel fortunate to be at a school where our students are supported in our community. Our administration, teachers, support staff, and coaches are committed to providing a high-quality education, along with extra-curricular activities that meet the interests of our students.
Here at DHPH, we believe in the potential of each and everyone of our students and strive to assists them in reaching their goals. Our students have the opportunity to be a part of our Early College Program where they are able to earned their associate's degree. We have our Pathways to Teaching Program where students can earn their paraprofessional certificate. We also have partnerships with PCC, CSU-Pueblo, and CU-Denver in which several of our students earn college credit. We are continuously striving to find new avenues that will guide our students to college and career readiness. Every detail matters! It is best said in my favorite John Wooden quote: "It's the little details that are vital. Little things make big things happen."
The future is bright for us here at DHPH. It's a great time to be a Scorpion! Thank you for being a part our school community.
With warm regards,
Ms. Kim Sanchez
Principal
Office: (719) 583-1030 ext. 613
Catch Up With This Week's Episode of DHN!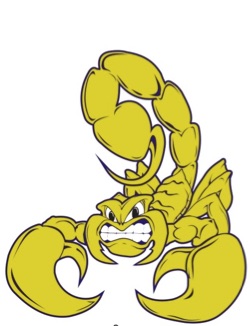 <!=========Events Timeline Template 1.9.3=========>
Cameron Vigil
After I graduated from DHPH, I moved to Denver, got a full time job working at a national nonprofit organization as the regional organizing coordinator. I am proud that I graduated with my Master's on May 3rd from Regis University. Also, I co-created a scholarship that financially assists Pueblo high school seniors. Because of CHPA, I was able to graduate with my Associates at 17, Bachelors at 20, and Masters at 22 years old. I owe that all to the concurrent enrollment program at DH.
Jeremias Bannister
After graduating from CHPA I made the decision to join the Marine Corp. From this I am learning many skills that will be useful both during my active service, and once I part ways with the Corp. I'm proud of the choices I've made during high school as well as after because those decisions have kept me out of trouble and have set me up for success further down the road. CHPA has given me the opportunity to travel as well as the opportunity to get a head start on college for free.
Colter James DeWitt
I always had a thirst for knowledge. My parents enrolled me in the inaugural class of Cesar Chavez Academy when I was in second grade. My thirst for knowledge continued and thrived. I was in the Rocket/Science Club in Middle School, went to State Spelling Bee, and also History Fair Finalist many times. I loved CCA and was picked in the 8th Grade polls as having the most school spirit. That love of my school never waivered---especially when I entered Dolores Huerta Preparatory High School. Due to the Early College Program in High School, I was able to start college at age 15 at Pueblo Community College when I was in the 9th grade. After a couple of semesters at PCC, I then attended Colorado State University-Pueblo. I graduated from Dolores Huerta Preparatory High School this year with a 4.5 GPA. I was valedictorian of my graduating class. I was involved in the National Honor Society, National Historical Society, and lettered in Golf in High School. I attended school functions and have many great friends and had some wonderful teachers. Due to the Early College Program I was able to excel in academics. I won the prestigious Kane Scholarship which will enable me to continue my undergraduate studies at CSU-P. My major at the University is Biology (pre-med). Because of the Early College Program at DHPH, I was able to accrue 97 college credit hours which enable me to be classified as a senior this fall at CSU-P. I am on track to graduate next spring from CSU-P at the age of 19. I attribute all of this success to my Alma Mater. My Scorpion and Aquila Pride have never waivered. I am scheduled to take the MCAT's this summer which is rare for an 18 year old to take medical school entrance exam so young. Thanks to the wonderful opportunities at Cesar Chavez Academy and Dolores Huerta Preparatory High for giving me the educational foundation for success. My goal is to complete medical school and return to the Pueblo area as a Family Practitioner and give back to the community and schools that gave me so much opportunity to succeed. I just hope that when I return that I will have my Alma Mater to return to…Scorpions and Aquilas! Si Se Puede!
Praxedes Quintana Bennett
DHPH offered a variety of opportunities for me such as performing with Mariachi Aguila that opened my performing opportunities to travel Internationally to Vienna, Austria. DHPH had smaller class sizes and encouraged students to challenge themselves by attending college classes concurrent to their high school career. I also enjoyed playing golf and learning a life sport to help me to be well rounded as a musician, scholar and athlete. Early College Program I was privileged enough to start the Early College program at PCC at the age of 13 my freshman year of high school and graduated Cum Laude from PCC at the age of 16 with an AA degree in general studies. I also graduated my junior year of high school at the age of 16 and was accepted to United World College in Montezuma, New Mexico! I enjoyed the challenges, the freedom and the non-conventional surroundings. This has given me a head start in my academic career and I am forever grateful. Tradition of the School The traditions of DHPH are still in the making, however the ones I will miss are all of the school dances, football games and singing the National Anthem, CCA day, Latino Heritage Day, and Dress for Success. I recently attended Girls State and was selected to go to Girls Nation. I attribute my nomination to my hard work, dedication, academic background, family support and the experiences of being a DHPH/PCC student.
"Every moment is an organizing opportunity, every person a potential activist, every minute a chance to change the world."
 -Dolores Huerta