16th Annual Student Art Show and Sale!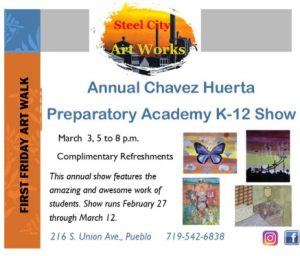 Anyone is welcome to purchase artwork any time. If they want to do so, they will purchase work at the counter of the gallery. Art stays in the show until it is done.
It is also a professionally juried show. Each academy, k-5, 6-8 and 9-12 grades will receive 1st, 2nd, 3rd and honorary mention ribbons. There is one Best of Show ribbon which is awarded to one student regardless of grade level.
Related Events